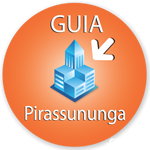 What are you looking for in
city of Sertãozinho?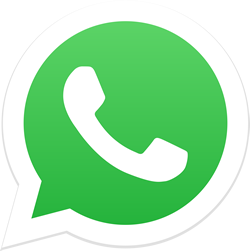 (16) 99260-5566
ADVERTISEMENT
Thank you! Your request was successfully delivered!
Oops! Something went wrong in sending the request ...
Thank you! Your request was successfully delivered!
Oops! Something went wrong in sending the request ...
I would like to receive?

** Coupon discount **
*** Special Offers ***
*** News ***

of Guia Sertãozinho in your email?
Thank you! Your submission has been received!
Oops! Something went wrong while submitting the form
C.P.F.L





Companhia Paulista De Força e Luz De Sertãozinho.


MAP




Address:

Rua Humberto Ortolan

number:

1454

Neighborhood:

Centro

City:

Sertãozinho - SP

Zip code:

14169-006

Telephone:

(16) 3945-3811

Telephone:

(16) 0800 0 10 10 10

WebSite:

Acessar Web Site >>

Schedule:

Horário Comercial.

Maria cleonice Rodrigues dos Santos
Cleosantos547@gmail.com

Gostaria de sabe como faze nova ligação. Pois ligo no 0800 e fala que so faz pelo sait.e por la nao consigo faze ja tem 2 semanas tentando e sem consegui
Entro nessa porcaria de sait da opção sem resposta
Mas se for pra cobra a gente de conta vencida ai sim e rapidinho. Cpfl atendimento uma porcaria merda
Leila Bianchi
bianchileila736@gmail.com

Sei que devido a pandemia o s funcionários estão reduzidos , mas aquele wats vcs ê so para o que vcs querem e nao para atender os clientes preciso muito saber sob uma cobranca em minha fatura e nao consigo
Espero que entrem em contato 16 991142959

leticia
leticiamatioli@gmail.com

Essas desgrestas não atendem
claudio sponchiado
c-sponchiado@hotmail.com

fiquei sem saber se consegui meu objetivo
LUANA
luanajuvencio_reis@hotmail.com

atendimento uma porcaria, empresa ineficiente e ineficaz.
Bruna Silva
bruninha.isack26@gmail.com

Oi eu mudei pra Sertãozinho e queria perguntar se tem como passar a conta de energia no meu nome pelo celular



Audrey kelly
audreydiaa10@gmail.com

Queria saber qual horário está aberto. Se de sábado abre...
Paulo Sergio Herrera
pauloherrera2015@hotmail.com

gostaria de saber o pq nao enviaram o boleto do mes 05 para ser pago? ai depois vem me cobrar juros de atraso

Want to send your comments about the services from this seller?

antenas |
area de lazer |
lojas |
fotos |
chop |
cachaçaria |
diaria |
areas |
moveis |
informatica |
casa |
presentes |
clinica |
imoveis |
moto |
buffet |
aluguel |
motel |
carro |
lanches |
escolas |
sites |
limpeza |
casas |
motorista |
churrasco |
estamparia |
gws |
garagem |
internet |
imobiliaria |
graficas |
tintas |
chacara |
cursos |
|
emprego |
imobiliarias |
area |
sertãozinho |
carros |
empregos |
motos |
cinema |
locacao |
bares |
soldador |
pizzaria |
antena |
casa para alugar |

more cities online
GUIA CIDADE ONLINE - UNITY FRANCHISE: Sertãozinho-SP
COPYRIGHT © 2006 - GUIA CIDADE ONLINE - WWW.GUIACIDADEONLINE.COM.BR - ALL RIGHTS RESERVED
DEVELOPED BY GWS ONLINE - WWW.GWSONLINE.COM.BR